Quatloos! > Tax Scams > Tax Protestors > Tax Protestor Forum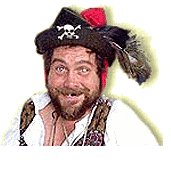 Have a stupid theory why you should not have to pay taxes? Don't think the 16th Amendment was ratified? Or that you're not a citizen of the U.S. because you don't live in the District of Columbia or Puerto Rico? Or are you simply having trouble figuring out what "income" means? If you fall into one of these categories, the Quatloos! Tax Protestor Forum is for you!

Feel free to expound on your theories, and the theories of others. No profanity please! If you can't make your point (such as it is) without using profanity, please make it elsewhere. Enjoy our forum -- and the cash jobs!
IRS - Frivolous Filer Arguments